In less than two weeks I'm living DERI. I'm going back home in Poland. The plan is to defend my Master's Thesis.
Before leaving, we (myself, Filip Czaja and Władysław Bultrowicz) are supposed to present the result of our work. We gave the presentation today.
First, Filip introduced ourselves and showed the context of our work: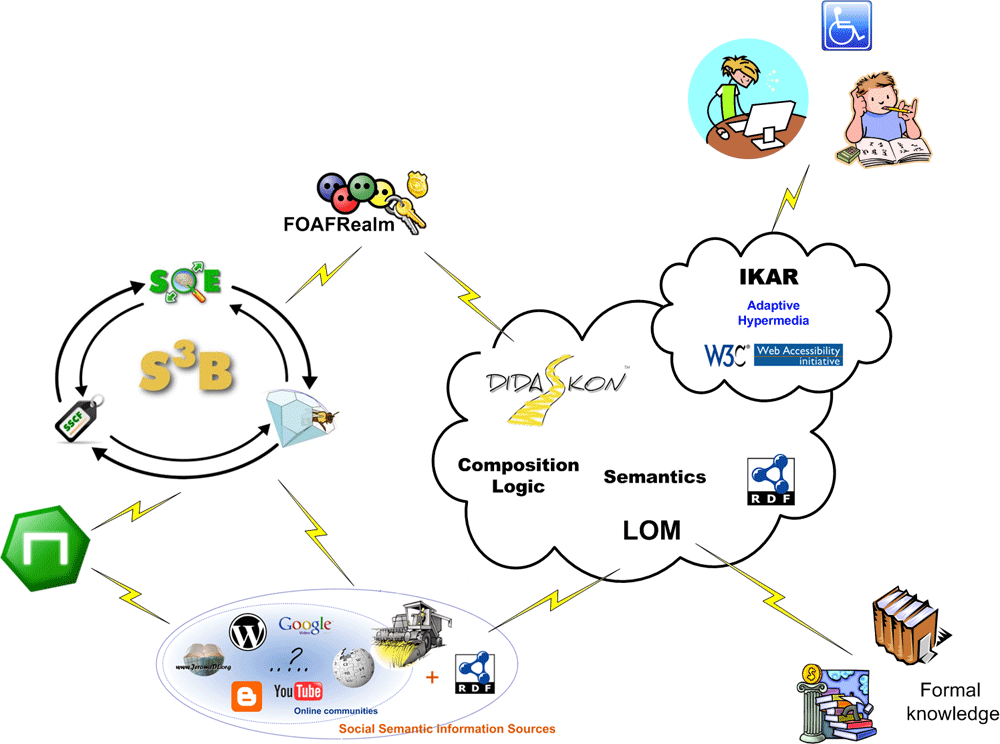 Then there was my presentation (see below). I have explained the state of the art in the eLearning and Social Semantic Information Sources and introduced my system – IKHarvester (see also there). Then, Filip has told a few words on accessibility and adaptive hypermedia, and presented his system, IKAR. Finally, WĹ'adysĹ'aw has showed to the audience the notitio.us service.
All in all, it was a succesfull meeting

If there's no presentation embeded, you can view it on slideshare